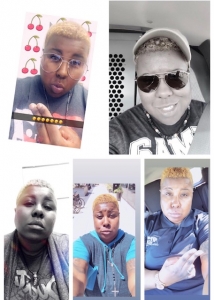 "My passion for radio is compared to the perfect high-note to your favorite love ballad" – August
A native of Flint, MI, born a Wallace, her parents knew they created something unique. Instilling confidence, morals, and discipline in her everyday life August knew being average wasn't an option.
August attended Flint Southwestern Academy and continued her higher learning education at Northwood University – Midland, MI with a concentration towards Entertainment, Sports & Promotion Management. During this experience, August knew radio was in her blood but, couldn't explain her addiction to eating, sleeping, and breathing R&B Soul. So August began her radio career as an intern and is currently the Program Director at WDZZ (Z92.7). Women love her. Men love her and after one conversation you too will be drawn in by her charisma and charm.
Known as a team player and willing to go the extra mile, August's goals are to continue to be a positive influence to her community and motivation to young women.