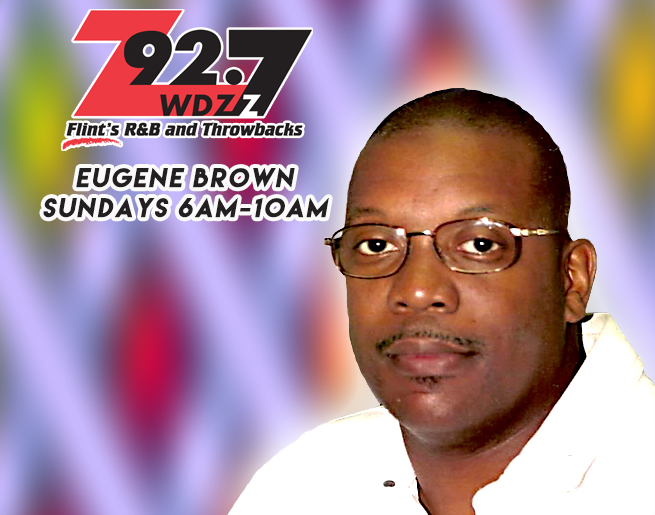 Sunday Mornings from 6am to 10am.
Eugene Brown began his radio career at 92.7 WDZZ in the summer of 1983, at the age of 16, just one week after completing his sophomore year at Beecher High School, located just outside of Flint, Michigan. After completing his initial stint with the station, he attended Flint's Mott Community College, obtaining two Associate's Degrees in Business Management & Marketing, respectively.
With degrees in hand, Brown decided to get back into radio, and was, again offered a position at WDZZ where he handled overnights; midday and evenings during his tenure; he was even promoted to the position of Music Director for two years.
Brown's final air shift at WDZZ was Saturday December 4, 1999, after being offered a position in another market where he eventually became that station's Program Director for seven years.
Following that accomplishment, Brown launched his own internet radio station and decided to resume his academic endeavors which resulted in his receiving his Bachelor and Master's Degrees from Northwood University in 2011 & 2016.
Though Brown wasn't active in radio in the traditional sense, he kept himself active. Though there are many events of record, two notable events he was involved in were his attendance at the Hollywood Walk of Fame Ceremonies for legendary Motown songwriters Holland-Dozier-Holland in 2015 (the event of which he was a minor participant); and New Edition in 2017 on the eve of the initial airing of their record breaking B.E.T. miniseries "The New Edition Story".
Eugene resides in Flint, is married, and has a daughter. His hobbies include reading; listening to music, watching movies and travelling.